Wedding season is looming right now, and it brings along the ever-present dilemma of what to wear. To have a top-notch look, you need to find an outfit which is the perfect combination of classy and chic. You can achieve that by finding a unique dress which suits your body shape and makes a statement. For this reason, we have prepared a list of trends and styles for you to have a perfect look.
Midi dresses look classy and are your go-to dress for weddings. You can never go wrong with a midi dress for a wedding. To make it look a little chicer, you can select one with a floral pattern with ruffles. This will create a perfect combination of classy and chic, which will make you stand out of the crowd and look amazing.
It is a total misconception that sequins can be only be worn for parties. Sequins can make you look extremely elegant and can be the perfect look for a wedding. You can wear a sequins pencil skirt with an oversized blouse, or you could go for a metallic dress and pair it with an oversized jacket.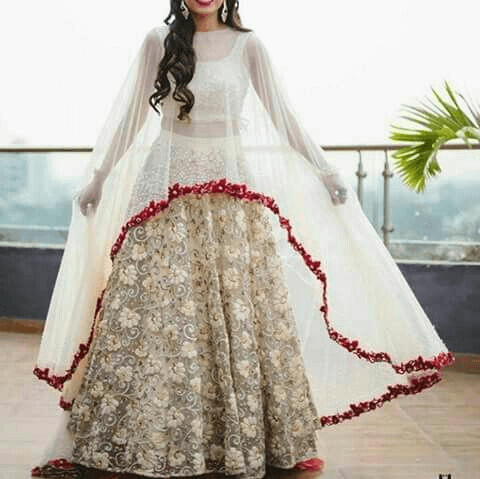 Wrap prom dresses are very in this wedding season as they are the perfect blend of elegance and chic. It is also a style which is fairly versatile and makes a statement. You can pair it with block heels or mules. To make it unique, you can dress it in a blazer which will make you look amazing. You can also accessorize with a statement piece to make it look chicer than ever.
Weddings and proms are the only times we get to play dress up so why not make the most of it. Wear a stylish floor-sweeping gown which is guaranteed to make you look classy and elegant. You can pair it up with a small clutch or a purse. If the neckline is broad, then you can go for some statement pieces to add that oomph factor. Floor-sweeping gowns are one of the long prom dresses which look classy and chic all the time.
Pleated skirts have made a comeback this wedding season, and they will make you look stylish and a fashionista. The best way to wear it is with a chiffon blouse to have complete wedding look. You can also go for metallic pleated skirts to give you an extra edge. An organza blouse with embroidered mules can also work great with a pleated skirt.
There are many different styles and patterns available in the market for you to choose from. You need to find the perfect one which suits your body type and shape for this wedding season. You can refer the list mentioned above to select the types of pattern and styles to get the perfect look for this wedding season as it has the perfect combination of classy and chic.